Turning Disaster into Social Commitment
A hailstorm disaster became an opportunity to establish a partnering network between international companies, local firms, municipal authorities and shanty town dwellers to refurbish and rebuild storm damaged schools in South America.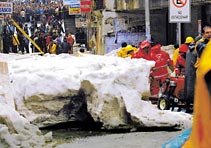 1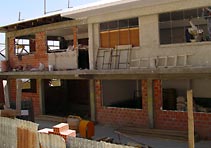 2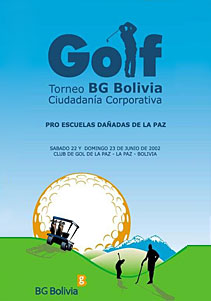 3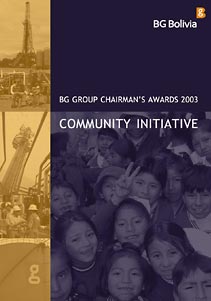 4
Coca-Cola sponsorship of the 1997 Copa America
Before CSR became a catch-word Coca-Cola launched several major sports sponsorship initiatives in Latin America including support for the 1997 Copa America Latin America football championship where Moore Asociados managed all media relations, procurement of promotional sports equipment and novelties, and activation of a regional schools football championship, a sports journalist congress and an inflatable football park at several locations.
Football in the Community Initiatives
The beautiful game is taken to outback communities by a world class footballer and coach whose legacy will be to create a future for poor and deprived children through quality of life initiatives.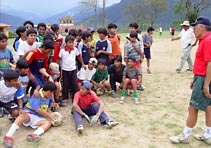 5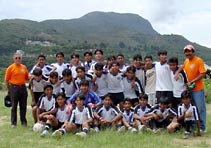 6
British Embassy Consumer Awareness Workshop
The UK leads in consumer rights, consumer protection and consumer awareness best practice, but in other parts of the world there is nought.Moore Asociados has worked overseas to raise consumer awareness by organising workshops involving key players including local authorities, congressional commissions, international consumer organisations, non-governmental groups and regulatory bodies.
BG Wildlife Exhibition
Moore Asociados activated this outstanding photographic exhibition at two of the three locations in which it was shown in Latin America. Activation included bringing shanty town schoolchildren to the exhibition, to then invite them paint and display their own wildlife impressions in an adjoining hall.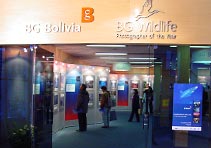 7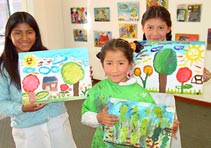 8
Moving a town
Moving a Colonial town to a new location for the start of mining operations with full community involvement and consultation – including bringing in a shaman to consult the ancestors – was one of the most unusual communications briefs handled byMoore Asociados.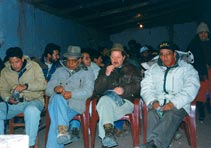 9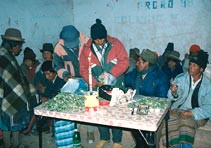 10